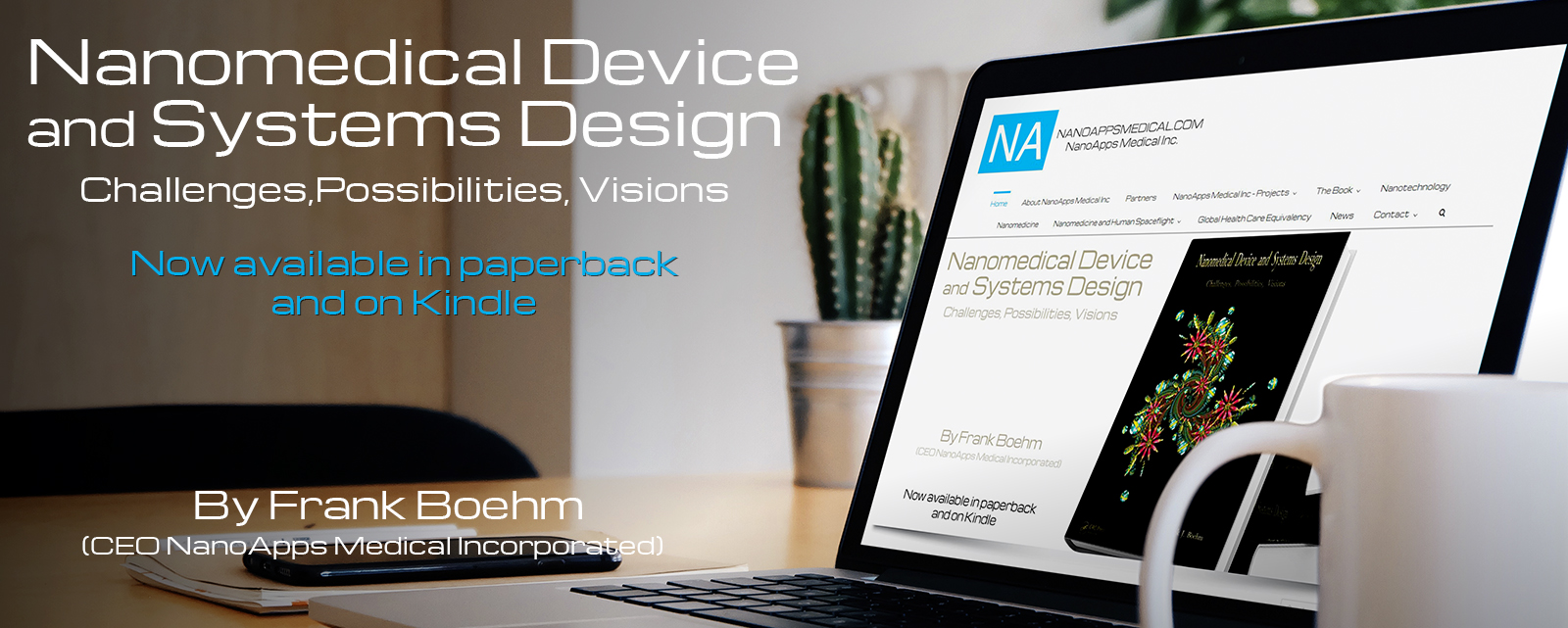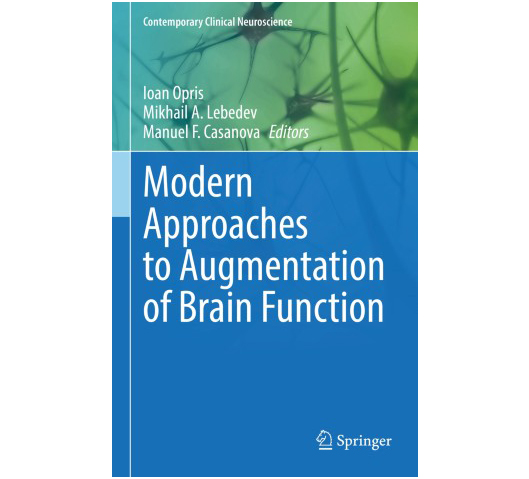 Modern Approaches to Augmentation of Brain Function
This book covers recent advances in neural technology that provide for enhancements for brain function.  It addresses a broad range of neural phenomena occurring in the brain circuits involved in perception, cognition, emotion and action, that represent the building blocks of behavior and cognition. Augmentation of brain function can be achieved by using brain implants for recordings, stimulation, or drug delivery.  Alternative methods include employing brain-machine interfaces, as well as noninvasive activation of certain brain areas.  This volume evaluates existing methods of brain augmentation while discussing the brain circuitry and neuronal mechanisms that make augmentation possible.
This volume offers novel insights into brain disorders, and explores new devices for brain repair while also addressing the philosophical and ethical implications of brain augmentation. The information in this book is relevant to researchers in the fields of neuroscience, engineering, and clinical practice.
Advance Praise for Modern Approaches to Augmentation of Brain Function:
"This impressive book by leading experts in neuroscience and neuroengineering lays out the future of brain augmentation, in which the human mind and machine merge, leading to a rapid exponential growth of the power of humanity."
Ray Kurzweil, best-selling author, inventor, entrepreneur and a recipient of the National Medal of Technology and Innovation (1999), and the Lemelson-MIT Prize (2001)
"This book employs a holistic approach in covering the recent advances in the fields of neuroscience, neuroinformatics, neurotechnology and neuro-psycho-pharmacology. Each chapter of the book covers major aspects of modern brain research in connection with the human mind and behavior, and is authored by researchers with unique expertise in their field. "
Ioan  Dumitrache, Prof. Dr. Eng. Faculty of Computer Science, Polytechnic University of Bucharest, Bucharest, Romania
"This book presents compelling perspectives on what interactive neuroscience will look like in the future, delving into the innovatory ideas of a diverse set of neuroscientists, and speculating on the different ways computer chips implanted in the brains of humans can effect intelligence and communication."
György Buzsáki, MD, PhD is the Biggs Professor of Neuroscience, NYU School of Medicine, New York, NY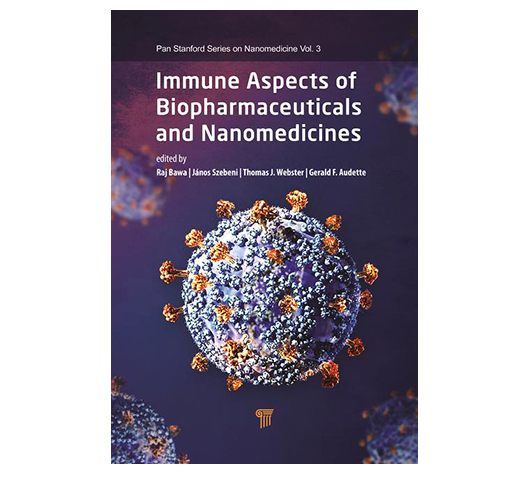 Immune Aspects of Biopharmaceuticals and Nanomedicines
1st Edition
Raj Bawa, Janos Szebeni, Thomas J Webster, Gerald F. Audette
The enormous advances in the immunology of biotherapeutics and nanomedicines in the past two decades have necessitated an authoritative and comprehensive reference that can be relied upon by immunologists, biomedical researchers, physicians, pharmaceutical and formulation scientists, clinicians, regulatory personnel, technology transfer officers, venture capitalists, and policy makers alike.
Table of Contents
Proteins as Medicines: The Era of Biologics
Raj Bawa, János Szebeni, Thomas J. Webster, and Gerald F. Audette
Immunological Issues with Medicines of Nano Size: The Price of Dimension Paradox
János Szebeni and Raj Bawa
Immunotherapy and Vaccines
Johanna Poecheim and Gerrit Borchard
Emerging Trends in Delivery of Novel Vaccine Formulations
Trinh Phuong Vo, Rikhav P. Gala, Thripthy Chandran, Sucheta D'Sa, and Ruhi V. Ubale
Current Understanding of Interactions between Nanoparticles and the Immune System
Marina A. Dobrovolskaia, Michael Shurin, and Anna A. Shvedova
Auto-antibodies as Biomarkers for Disease Diagnosis
Angelika Lueking, Heike Göhler, and Peter Schulz-Knappe
The Accelerated Blood Clearance Phenomenon of PEGylated Nanocarriers
Amr S. Abu Lila and Tatsuhiro Ishida
Anti-PEG Immunity Against PEGylated Therapeutics
Amr S. Abu Lila and Tatsuhiro Ishida
Complement Activation: Challenges to Nanomedicine Development
Dennis E. Hourcade, Christine T. N. Pham, and Gregory M. Lanza
Intravenous Immunoglobulin at the Borderline of Nanomedicines and Biologicals: Antithrombogenic Effect via Complement Attenuation
Milan Basta
Lessons Learned from the Porcine CARPA Model: Constant and Variable Responses to Different Nanomedicines and Administration Protocols
Rudolf Urbanics, Péter Bedőcs, and János Szebeni
Blood Cell Changes in Complement Activation-Related Pseudoallergy: Intertwining of Cellular and Humoral Interactions
Zsófia Patkó and János Szebeni
Immune Reactions in the Delivery of RNA Interference-Based Therapeutics: Mechanisms and Opportunities
Kaushik Thanki, Emily Falkenberg, Monique Gangloff, and Camilla Foged
Lipid Nanoparticles Technology Induced Immunomodulatory Effects of siRNA
Ranjita Shegokar and Prabhat Mishra
Nanovaccines against Intracellular Pathogens Using Coxiella burnetii as a Model Organism
Erin J. van Schaik, Anthony E. Gregory, Gerald F. Audette, and James E. Samuel
Immunogenicity Assessment for Therapeutic Protein Products
FDA
Assay Development and Validation for Immunogenicity Testing of Therapeutic Protein Products: Guidance for Industry
FDA
The "Sentinel": A Nanomedical Strategy for Radical Immune System Enhancement
Frank Boehm and Angelika Domschke
Immunotherapy for Gliomas and Other Intracranial Malignancies
Mario Ganau, Gianfranco K. I. Ligarotti, Salvatore Chibbaro, and Andrea Soddu
Liposome-Induced Complement Activation-Related Pseudoallergy
Amr S. Abu Lila, Janos Szebeni, and Tatsuhiro Ishida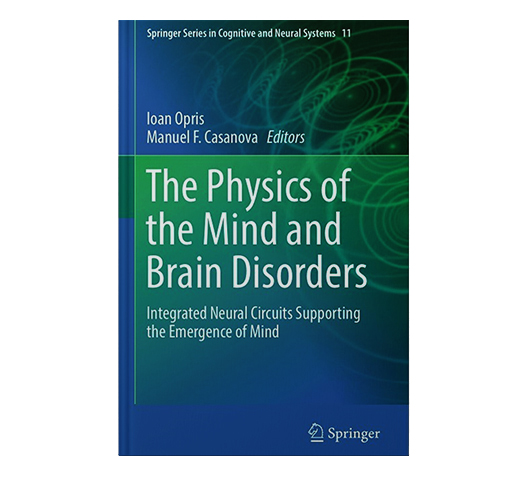 The Physics of the Mind and Brain Disorders
Frank Boehm (NanoApps Medical CEO) and Angelika Domschke contributed the chapter : "Application of a Conceptual Nanomedical Platform to Facilitate the Mapping of the Human Brain: Survey of Cognitive Functions and Implications".
The book covers recent advances in the understanding of brain structure, function and disorders based on the fundamental principles of physics. It covers a broad range of physical phenomena occurring in the brain circuits for perception, cognition, emotion and action, representing the building blocks of the mind.
It provides novel insights into the devastating brain disorders of the mind such as schizophrenia, dementia, autism, aging or addictions, as well as into the new devices for brain repair.
The book is aimed at basic researchers in the fields of neuroscience, physics, biophysics and clinicians in the fields of neurology, neurosurgery, psychology, psychiatry.
The Physics of the Mind and Brain Disorders is available in both hardcover and ebook from Springer Press.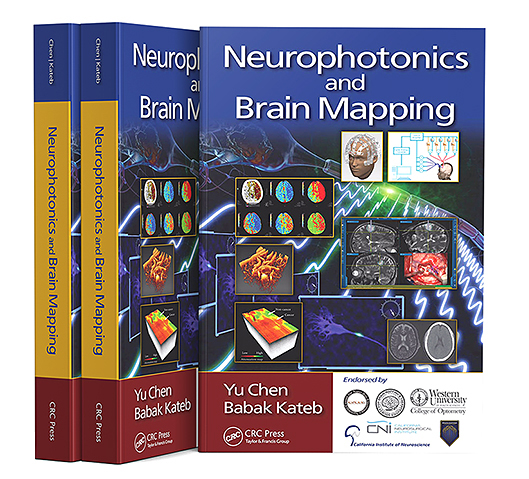 Neurophotonics and Brain Mapping
Frank Boehm contributed to Neurophotonics and Brain Mapping, edited by Yu Chen and Babek Kateb.
The book was released by CRC Press on April 6 2017.
About the Book
Understanding how the brain works and developing effective therapeutics are important in advancing neuroscience and improving clinical patient care. This book covers state-of-the-art research and development in optical technologies and applications for brain mapping and therapeutics. It provides a comprehensive overview of various methods developed using light, both microscopic and macroscopic techniques. Recent developments in minimally-invasive endoscopic imaging of deep brain structure and function, as well as light-based therapy are also reviewed.
Frank Boehm contributed to "Brief History of Brain Mapping and Neurophotonics: From Technological Discoveries to Brain Initiatives" by Babak Kateb, Vicky Yamamoto, Frank Boehm, Alexandra Jalali, Vassiliy Tsytsarev, Bahram Jalali, Derek Backer,Brian Pikul, Parham Yashar, and Yu Chen. He also contributed to the chapter "UV-Based Imaging Technologies for Intraoperative Brain Mapping" by Babak Kateb, Frank Boehm, Ray Chu, Samuel R. Cheng, Keith Black, and Shouleh Nikzad.

Chapters contributed to the following books:
1) Chapter 15: "Potential Strategies for Advanced Nanomedical Device Ingress and Egress, Natation, Mobility, and Navigation",
Frank J. Boehm
in
Mark J. Schulz, Vesselin N. Shanov, YeoHeung Yun, eds., Nanomedicine Materials, Devices, and Systems, Artech House, (Norwood MA, USA)
http://www.amazon.com/Nanomedicine-Particles-Implants-Engineering-Medicine/dp/1596932791
(published August 1, 2009)
2) "The Vascular Cartographic Scanning Nanodevice"
Frank J. Boehm
in
Handbook of Clinical Nanomedicine, Two-Volume Set
Raj Bawa, Gerald F. Audette, Israel Rubinstein
Pan Stanford
https://www.crcpress.com/Handbook-of-Clinical-Nanomedicine-Two-Volume-Set/Bawa-Audette-Rubinstein/p/book/9789814316170
(published May 12, 2016)
3) "UV-Based Imaging Technologies for Intraoperative Brain Mapping"
Babak Kateb, Frank Boehm, Ray Chu, Shouleh Nikzad
in
Neurophotonics and Brain Mapping
Yu Chen, Babak Kateb
https://www.crcpress.com/Neurophotonics-and-Brain-Mapping/Chen-Kateb/p/book/9781482236859
(forthcoming April 6, 2017)
4) "Application of a Conceptual Nanomedical Platform to Facilitate the Mapping of the Human Brain: Survey of Cognitive Functions and Implications"
A. Domschke and F.J. Boehm
in
The Physics of the Mind and Brain Disorders
Integrated Neural Circuits Supporting the Emergence of Mind
Editors: Dr. Ioan Opris, Manuel F. Casanova
http://www.springer.com/us/book/9783319296722
(forthcoming Jul 11, 2017)
5) "The "Sentinel": A Conceptual Nanomedical Strategy for the Enhancement of the Human Immune System"
A. Domschke and F.J. Boehm
in
Handbook of Clinical Nanomedicine – Volume 3
Raj Bawa, Gerald F. Audette, Israel Rubinstein
(forthcoming tbd)
Journal Publications
"Superseding the Hourglass Effect Toward the Successful Commercialization of Nanotechnology in the Medical Sciences – We Require a Change in Perspective"
Krishnan Chakravarthy, Frank Boehm, and Wendy Sanhai-Madar
Cureus. 2016 Jul; 8(7): e670. Published online 2016 Jul 5.
https://www.ncbi.nlm.nih.gov/pmc/articles/PMC4977221/
"Nanotechnology: Promising New Paradigm for the Control of Pain"
Krishnan Chakravarthy MD, PhD, Frank Boehm, and Paul Christo MD, MBA
(in progress, journal publication – tbd)
"Facilitating a Hypothetical (Neocortical) Brain/Cloud Interface (B/CI) – Conceptual Nanomedical Strategies"
Martins NRB, Angelica A, Chakravarthy K, Svidinenko Y, Boehm FJ, Opris I, Lebedev M, Swan M, Rosenfeld JV, Hogg T, Freitas Jr RA
(in progress, journal publication – tbd)
"Facilitating a Hypothetical (Neocortical) Brain/Cloud Interface (B/CI) – Ethical, Moral, Sociological, and Philosophical Considerations"
Martins NRB, Angelica A, Chakravarthy K, Svidinenko Y, Boehm FJ, Opris I, Lebedev M, Swan M, Rosenfeld JV, Hogg T, Freitas Jr RA
(in progress, journal publication – tbd)
Citations
"Determination of hemodynamic risk for vascular disease in planar artery bifurcations"
Otero-Cacho A, Aymerich M, Flores-Arias MT, Abal M, Álvarez E, Pérez-Muñuzuri V, Muñuzuri AP.
Scientific Reports, 12 February 2018(8), 2795

www.nature.com