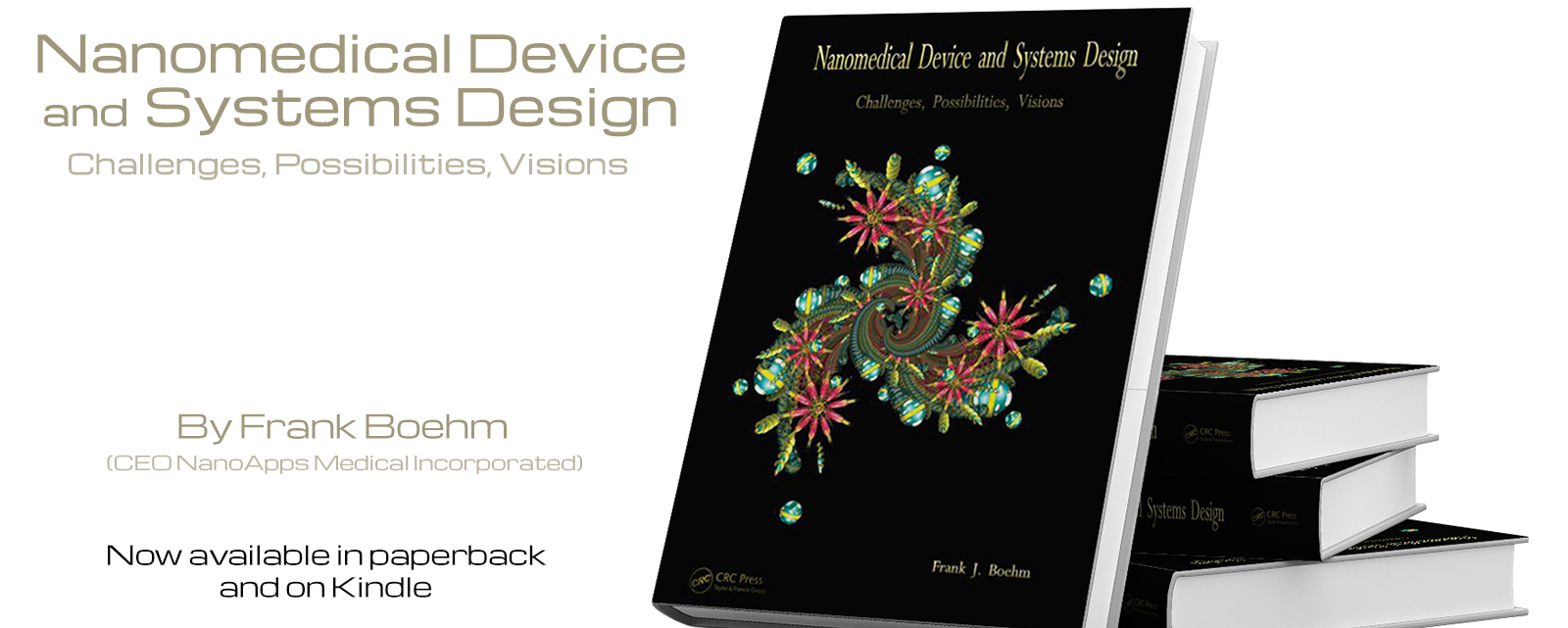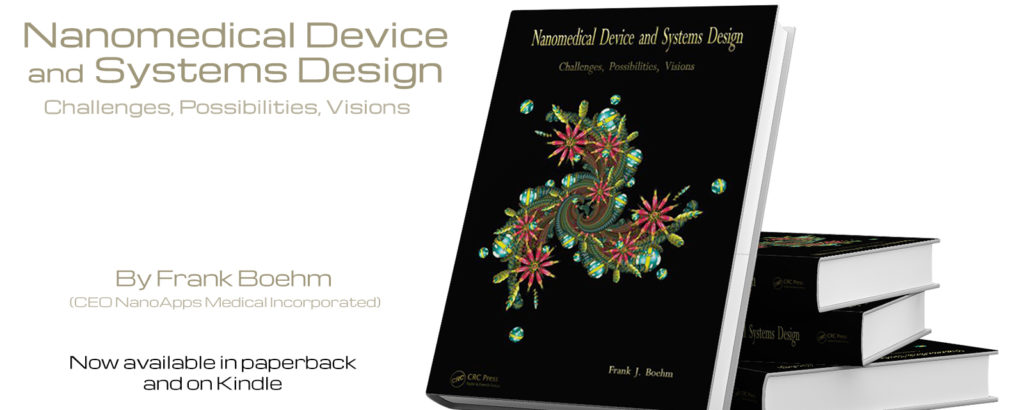 Features
Explores and presents innovative nanotechnological and biomimetically derived strategies in the design of potential nanomedical devices and their constituents
Contains several post-chapter Proposed Research Tasking Lists to facilitate the further investigation and potential development of specific nanomedical capacities
Includes eight chapters contributed by some of the leading experts in nanotechnology, nanomaterials, and nanomedicine
Provides 68 color illustrations created by the author, among more than 240 Figures and 27 Tables
Summary
Nanomedical Device and Systems Design: Challenges, Possibilities, Visions by Frank Boehm of NanoApps Medical Inc. serves as a preliminary guide toward the inspiration of specific investigative pathways that may lead to meaningful discourse and significant advances in nanomedicine/nanotechnology. This volume considers the potential of future innovations that will involve nanomedical devices and systems. It endeavors to explore remarkable possibilities spanning medical diagnostics, therapeutics, and other advancements that may be enabled within this discipline. In particular, this book investigates just how nanomedical diagnostic and therapeutic devices and systems might ultimately be designed and engineered to accurately diagnose and eradicate pathogens, toxins, and myriad disease states.
This text utilizes an author conceptualized exemplar nanodevice and system, the Vascular Cartographic Scanning Nanodevice (VCSN), to explore various prospective design considerations that might facilitate and enable selected functionalities of advanced autonomous nanomedical devices. It showcases a diverse group of expert contributing authors, who describe actual laboratory-based research aimed at the advancement of nanomedical capabilities. It also articulates more highly conceptual nanomedical possibilities and visions relating to the implementation of nanomedical technologies in remote regions and the developing world, as well as nanomedicine in space applications, human augmentation, and longevity.
Investigates nanomedical diagnostic and therapeutic strategies that might be applied in remote regions and the developing world
Discusses how nanomedicine might be utilized in space applications, inclusive of spacesuits, spacecraft, future human habitats on the Moon and Mars, and deep space
Covers how nanomedicine may be implemented in selected forms of human augmentation and toward the potentially radical extension of the human life span
This book benefits undergraduate and graduate students who are studying nanotechnology/nanomedicine, as well as medical administrative, scientific research, and manufacturing professionals in this industry.
"This book is extraordinarily detailed and comprehensive, and succeeds splendidly as an update to a field previously defined by Freitas's similarly encyclopedic works. A particularly strong element is the thorough dissection of methods of nanodevice delivery covered in the first section. I am most impressed by the book's structure. One particularly nice decision was to open up the central section to invited authors, giving the book a level of variety that is otherwise challenging to deliver. The level of detail presented is the main thing I am looking for in such highly speculative engineering design surveys, and it is fantastic here." Aubrey de Grey (Chairman and Chief Science Officer of the Methuselah Foundation and Editor-in-Chief of Rejuvenation Research
"Realizing that nanotechnology could deliver life-extending drugs, Gussoff imagined what else they could do, and the MaGo bots were born. She did a lot of work finding textbooks that were accessible and had good ideas about the future of nanotechnology. She recommends Nanomedical Device and Systems Design: Challenges, Possibilities, Visions, edited by Frank Boehm, CEO of a nanomedical tech company. It's well worth the $170 cover price if you're interested in nanomedical technology."
– Quantum Run
"Nanomedical Device and Systems Design: Challenges, Possibilities, Visions speculates where nanotechnology for medicine might develop in the next 10-20 years, and postulates a number of possibilities for therapeutic applications including artificial blood and neuroprosthetics and posthuman augmentation. Medical futurists may find this book useful in anticipating where these technologies may lead." – Theodore Kucklick, author of The Medical Device R&D Handbook
Book credits:
Written by Frank Boehm, CEO NanoApps Medical Inc.
Published by CRC Press
Cover by
Dr Angelika Domschke
LinkedIn
Contributors:
List of contributors to Nanomedical Device and Systems Design: Challenges, Possibilities, Visions by Frank Boehm.