Nanoapps Medical Inc.
Frank Boehm – Founder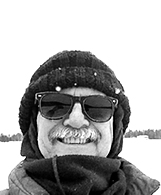 Frank Boehm incorporated Nanoapps Medical Inc. in 2009.
He is the author of Nanomedical Device and Systems Design: Challenges, Possibilities, Visions published by CRC Press.
Frank is currently working on two further books: Nanotechnology, Nanomedicine, and AI: Toward the Dream of Global Health Care Equivalency and Molecular Manufacturing: The Emergence of the Grand Equalizer.
Nanotechnology, Nanomedicine, and AI: Toward the Dream of Global Health Care Equivalency will explore and articulate an expanded vision for where advanced nanomedicine may lead.
Molecular Manufacturing: The Emergence of the Grand Equalizer will be a comprehensive companion text to Nanotechnology, Nanomedicine, and AI: Toward the Dream of Global Health Care Equivalency. It will explore the concepts and technologies behind the potential emergence of advanced Molecular Manufacturing (MM), while articulating how its potentially immense power may touch and positively transform practically every facet of human endeavor, while driving global scale environmental remediation.
Both titles will be released by CRC Press.
He is a signatory of the Dublin Longevity Declaration.

Amanda Scott – CEO and Director of Communications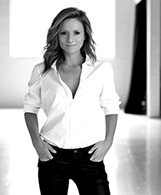 BA LLB (Syd)
CELTA (Cambridge)
Amanda represents Alias Group Creative where she is a partner and founding member. Alias Group Creative created and maintains the NanoApps Medical website and manages it's social media.
Multiple interests and professional-level skills. Lawyer, photographer and cinematographer, her passion is cinema. Fluent in French and German.
Investments in nanotechnology, AI. BCI and advanced nanomedicine aside, Amanda oversees development of various Nanoapps Medical Inc projects.
NA collaborates with some of the brightest minds worldwide in medicine,  nanotechnology,  AI and B/CI. Projects are assessed, developed and funded. Amanda oversees each project from inception through to marketing or exit.
She will be contributing a chapter to Nanotechnology, Nanomedicine, and AI: Toward the Dream of Global Health Care Equivalency. In the chapter the role of the Blockchain and AI in developing, funding and marketing futuristic Nano and AI technologies will be explored.

Heinz V. Hoenen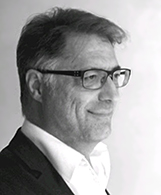 Consultant: Amanda Scott, NanoApps Medical Inc.
Zürich, Switzerland
NLP Master, Master Economic Computer Sci, Bachelor Finance
Master Economic Computer Science WISS
Wirtschafts – und Verwaltungsschule
Expertise: Business Capabilities, Quality Assurance, Certified Coach
Tasking: Social media influencer, marketing, worksite & affinity target group marketing
Heinz V. Hoenen, studied economics at the Higher Business and Administration School HWV and completed his postgraduate studies in information technologies for executives with WISS at the Swiss Institute for Business Administration SIB.
He is an experienced executive in various industries, especially in the financial banking and insurance sector. His broad knowledge and experience have foundation in strategic marketing, networking, information technologies, product and project management.
Heinz is a lifelong learner, has a great passion for vision, future and reality with artificial intelligence, people and society, neuroscience, neurolinguistics and different types of technologies e.g. nano and medical.
He enjoys to get information, crystallizing out the core message and regularly shares his knowledge on Twitter and LinkedIn. He also likes to ask questions, think along, to network, to coach, to develop and implement solutions and is a valued discussion partner.



Margaret Morris
Margaret devised the space-tolerant GEO-DMF System for robotically building virtually permanent automated solid rock outer space facilities (using indigenous resources) on the Moon and Mars etc as described in her book ''Moon Base and Beyond'.
In her book she introduced a feasible system for permanently operating on the Moon, Mars and other parts of our solar system and far beyond with existing and emerging technologies that allow for:
Massive, Automated Permanent Space Architecture and Infrastructure for Martian and Lunar Bases, etc.
Highly Advanced Space Electronics, Space Supercomputing and Durable, Highly-Intelligent Space Robots
Greatly Enhancing the Space Economy to Enrich All of Earth's People and do so affordably.
She served as an assistant to the internationally-recognized founder of the chemistry of geopolymerization, Dr. Joseph Davidovits, founder of the Geopolymer Institute, in Saint Quentin, France.
Margaret Morris served for years as the Assistant Director of the former Institute for Applied Archaeological Sciences (IAPAS), founded in 1983 at Barry University, Miami Shores, FL.

Prof. Aicheng Chen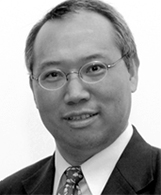 Professor Aicheng Chen is the Director of the Electrochemical Technology Centre, University of Guelph.
Prof. Chen's research interests span the areas of Electrochemistry, Photoelectrochemistry, Green Chemistry, Biorefining, Materials Science and Nanoscience.
Electrochemical technologies are extensively used in metal production, fuel cell development, energy storage, corrosion protection, water purification, wastewater treatment, and environmental analysis. The Chen Research Laboratory is well equipped with advanced instruments including atomic force microscopy, scanning tunneling microscopy, infrared spectroscopy, total organic carbon analyzer, BET surface area analyzer, several electrochemical workstations, pure water system, and facilities for the synthesis of nanomaterials.
Recent Awards and Honors:
• Fellow of the Chemical Institute of Canada (FCIC) (2017)
• W.A.E. McBryde Medal, the Canadian Society for Chemistry (2016)
• Canada Research Chair (Tier I) in Materials & Environmental Chemistry (2016)
• RBC Innovation Award – Innovative Hero of the Year (2015)
• Lakehead University Building Research Capacity Award (2015)
• Fellow of the International Society of Electrochemistry (FISE) (2014)
• Canadian Catalysis Lectureship Award (2013)
• Lakehead University Distinguished Researcher Award (2013)
Biography at the University of Guelph website

Dr. Gautam Das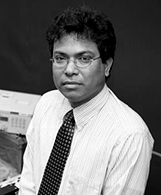 PhD – University of Waterloo, Canada.
PhD (Technology) – University of Calcutta, India.
MSc (Technology) – University of Calcutta, India.
BSc (Physics) – University of Calcutta, India.
Received his MD in Anaesthesiology from Calcutta University & stood first.
Later he was trained in interventional pain management from AIIMS, New Delhi; Holyname Hospital, New Jersey; & Lakewood Clinic, Austin.


Dr. Bruce D. Johnson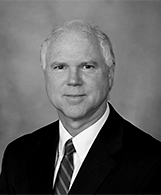 Professor of Medicine
Professor of Physiology
Internship – Clinical Exercise Physiologist, Div. Cardiovascular Disease; Cardiovascular Health Clinic
Mayo Graduate School of Medicine, Mayo Clinic College of Medicine
Fellow – Research fellow; Div. of Anesthesia Research; Respiratory Muscle Laboratory
Mayo Graduate School of Medicine, Mayo Clinic College of Medicine
PhD – Respiratory Physiology and Biodynamics. Research Focus: Ventilatory control during exercise, Pulmonary system limitations during exercise.
University of Wisconsin, Madison
Fellow – Pre-doctoral fellow; Dept. of Preventive Medicine
University of Wisconsin, Madison
Internship – Phase 1-3 cardiac rehabilitation program; Dir. Larry Hamm, PhD
North Memorial Medical Center
MS – Exercise/Cardiopulmonary Physiology. Thesis: The Relationship of Plasma Lactate Levels to Changes in Ventilation and Training Intensities.
St. Cloud State University
BA – Biology – Pacific Lutheran University

Dr. Challa S.S.R. Kumar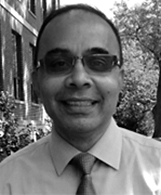 Faculty of Arts and Sciences
Harvard University
Challa Kumar was the Director of Nanofabrication and Nanomaterials at the Center for Advanced Microstructures and Devices (CAMD) at Louisiana State University in Baton Rouge.
He was a Co-PI and Synthesis Coordinator for LSU-EFRC . His research interests are in investigating bottom-up approaches to design and synthesis of atomically-precise nanomaterials for green energy processes and biomedicine.
He is the founder of the company, Millifluidica LLC. He has industrial R&D management experience working for Imperial Chemical Industries and United Breweries. He is currently the Editor-in-chief of the journal, Nanotechnology reviews. He has a Ph.D in Chemistry from Sri Sathya Sai Institute (SSSIHL), Prashantinilayam, India and Postdoctoral training at MPI Biochemie, Munich, Germany.

Robert Knutson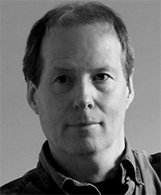 Robert Knutson, M.Sc., Dip.Eng., CMD
Medical Physics Associate
Medical Physics Program
TBRHSC